November is upon us! For me, November is truly the fall season! The trees are beautifully multi-colored. The sound of crunching leaves as you step out your door. Dressed in a sweater, boots and a scarf with a hot drink in hand. Ahhh yes, this is fall. Of course if you know me personally, I am just imagining these things because I live in California. Where it is still 85 degrees!! But that's ok beautiful friends, I am here daydreaming of what it must be like.
All of the magic of this fall/ Thanksgiving season is awesome, but sometimes I find myself losing track of what it really is about. The main reason for this season is thankfulness! This revelation came to a few weekends ago. We had taken our 3 boys to a Pumpkin Festival. It was so much fun. We played games, won prizes, bounced in the bounce house, ate yummy food and even took home pumpkins. If you know anything about the way these festivals work, they can get pretty pricey. Purchasing tickets, and then each activity is a couple tickets. Multiply that by 3 kids!! We budgeted ourselves but it could have easily gotten out of control. We let our kids pick activities, and then when the tickets were gone, we were done! As we walked to the car we talked about how much fun we had. And then this happened! My son sees another child with a balloon. He then starts complaining about how he did not get a balloon. We explained to him all the other fun things he did, and the goodies he got. But it wasn't enough, he wanted a balloon. He then screamed and cried the whole way to the car, because we would not give in and get him a balloon. Yup, we were "those" parents. I am sure we have all been here. Once we got to the car, I looked at my husband, feeling a bit frustrated and said "our children are so ungrateful!"
That evening, after putting my kiddos in bed. I sat and reflected on the day. My heart felt heavy. And I started praying. I asked God "how can I help my children learn to be thankful?" I heard God say "you must model it!" This challenged me, because I felt like I was a pretty grateful person. The very next day at church, our speaker spoke about thankfulness vs entitlement. Ughhh that was like a knife to the chest. God was trying to tell me something. The word entitlement means, feeling like you have the right to something or like you deserve special treatment. After this sermon I was beginning to realize how much entitlement I had in my own life. Which only carried over to my children! In that moment I made the choice to repent for the ways I felt entitled. I received prayer and forgiveness! I then made the choice to deny entitlement and choose to be thankful! God is truly amazing!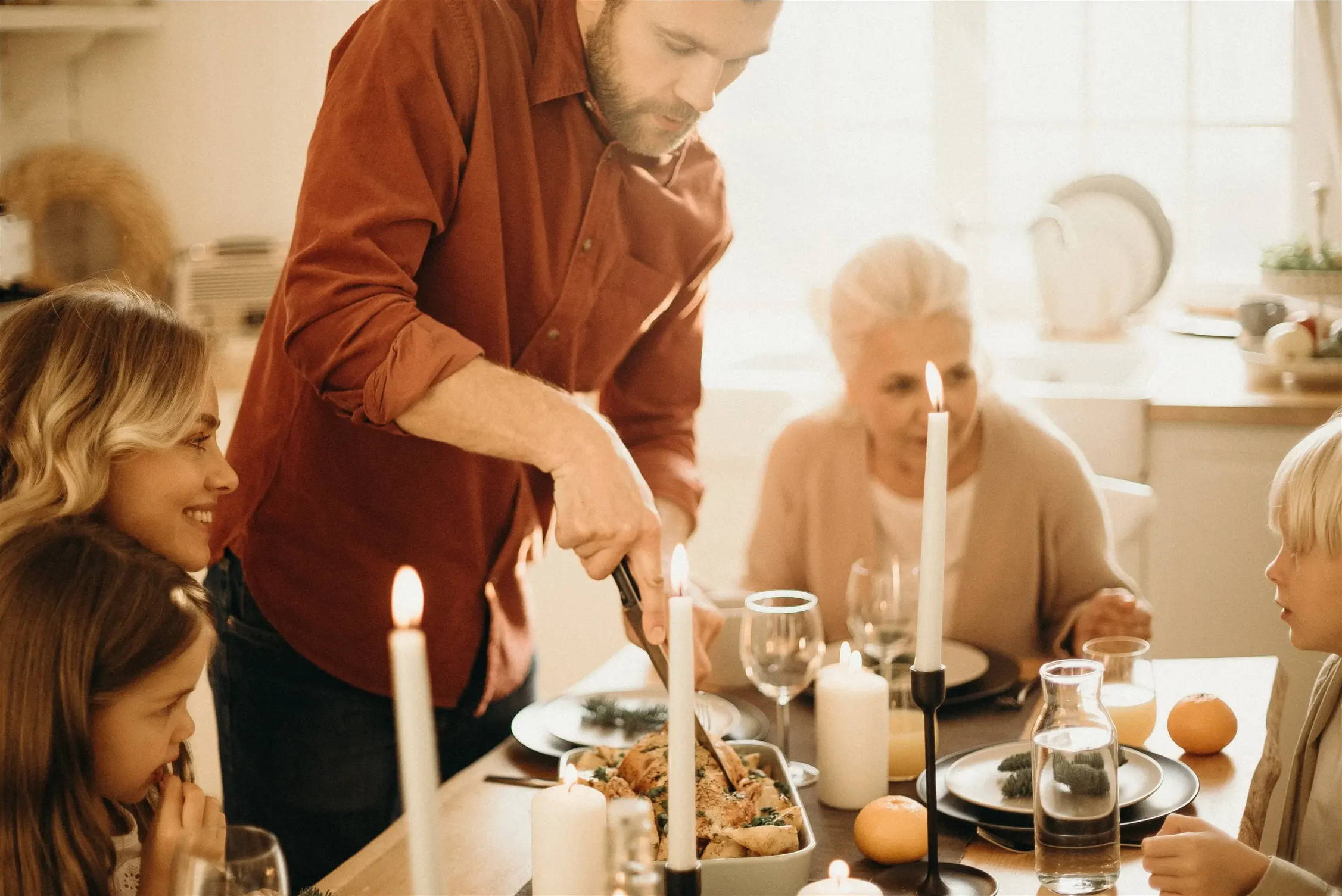 When I am searching for answers, God always directs me to scripture. The Bible, the living word, it is still alive today! So in this thanksgiving holiday season, my family and I are meditating on a new scripture everyday. That will help us deny entitlement and embrace thankfulness! So I give you the same challenge. Don't get caught up in the grocery shopping, the meal planning or your travel plans. Don't get caught up in the football watching or the black friday shopping. Choose to get caught up in the goodness of God. Remember and reflect on the ways God has blessed you! Sit with your family, read these scriptures together and take turns saying what you are thankful for.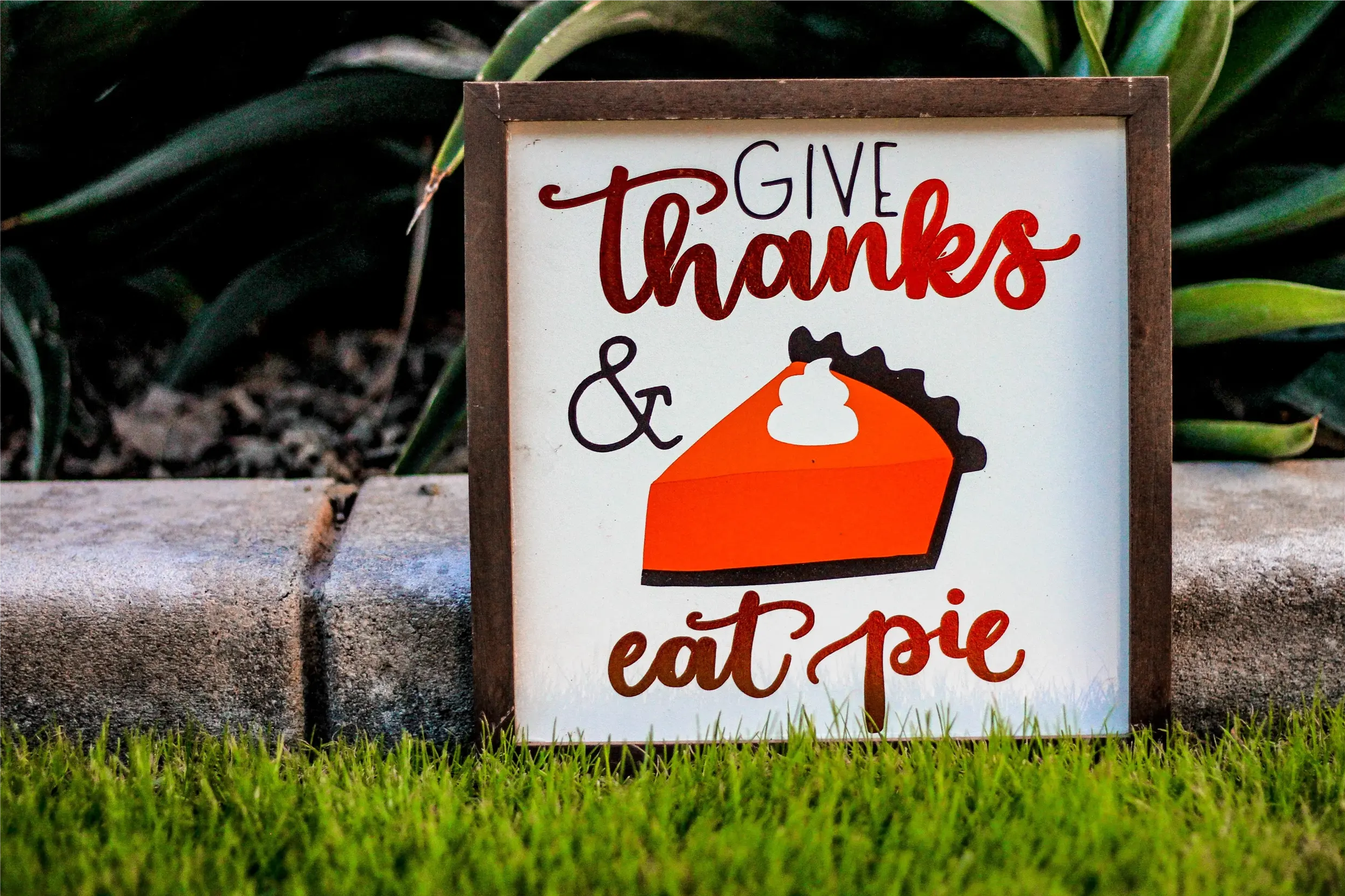 "Let us come to him with thanksgiving. Let us sing psalms of praise to him." Psalms‬ ‭95:2‬ ‭
"always thanking the Father. He has enabled you to share in the inheritance that belongs to his people, who live in the light." Colossians‬ ‭1:12‬ ‭
"And give thanks for everything to God the Father in the name of our Lord Jesus Christ." Ephesians‬ ‭5:20‬ ‭
"Then I will thank you in front of the great assembly. I will praise you before all the people." Psalms‬ ‭35:18‬ ‭
"Be thankful in all circumstances, for this is God's will for you who belong to Christ Jesus." 1 Thessalonians‬ ‭5:18‬ ‭